Spanish Eyes Slot machine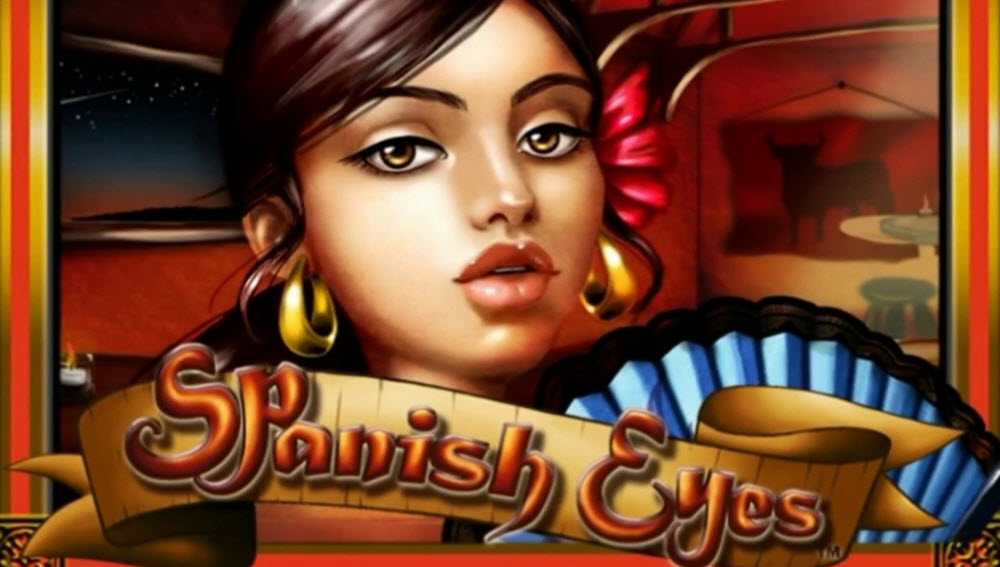 The main character in this game is a pretty señora with wonderfully brown eyes. She can dance flamenco, and her dancing props sometimes show up on the reels, e.g. her fan, her rose and her castanets (palillos). The richly adorned flamenco guitar also makes an appearance now and then.
Spanish Eyes is a five-reel slot machine from the game developer NextGen. The graphics are fairly simple. The game can be found in LeoVegas, Mr. Green, Rednet, Unibet, Betsson, and a long row other casinos that features games from NetEnt.
Paylines
This game has 25 pay lines.
Wagering
Smallest possible wager: £0.01
Largest possible wager: £50
The lowest coin value is £0.01, and the highest is £1.
Wild symbol
The flamenco dancing woman is a wild symbol and can substitute for any regular symbol. She can not substitute for the scatter symbol since that is a special symbol.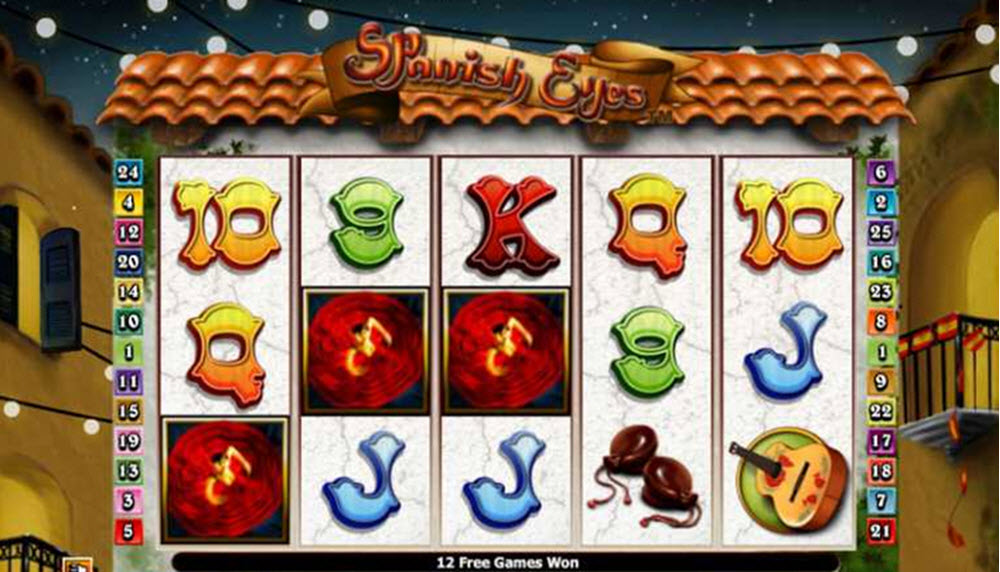 The rose is your key to free spins with win multiplier
The rose is a scatter symbol. If three or more roses appear left to right, you get 12 free spins. During free spins, a 3x win multiplier is active.
The scatter symbol is active during free spins, so it is possible to get another 12 free spins, and so on.
Pick-me feature
If the flamenco dancing woman appears on reels #1 and #5 at the same time, she will activate the Pick Me feature. Pick a dancer to reveal your pick-me win! It can be as much as 100 times your bet.
Important: When you trigger the Pick-me feature during a free spin, the 3x win multiplier doesn't apply to the pick-me win.
Progressive jackpot
Spanish Eyes has no progressive jackpot.
RTP
The RTP is 95.13% which is a bit low.
Volatility
Spanish Eyes is a low volatility slot.
Regular wins
The highest paying symbol is the dancing woman, who can payout up to 10,000 times the stake if five women line up on an active payline. The fan can reward a player with up to 1250 times the stake, and the flamenco guitar can payout up to 500 times the stake. The payout for castanets is the same as for the guitar.
Trivia: El baile flamenco
El baile flamenco – the flamenco dance – is based on folkloric traditions from Andalusia, and it's modern form is believed to have developed through a cross-cultural exchange between Andalusians, Castilians, Moors, Sephardi Jews, and Romani in Spain.
The flamenco dance is known for its proud carriage, stamping of the feet, expressive use of arms, and strong emotional intensity. Some dancers incorporate props into their routines, such as castanets (palillos), a rose, a shawl, and a fan.
Over the years, many different versions and subversions of the flamenco dance have developed. Spanish flamenco dance companies typically perform the version known as flamenco clásico, which is an upright style with little movement of the hips, and where the woman holds her back in a marked bend.
Flamenco puro is a version closely related to a type of flamenco performed by romani dancers in the early 20th century. In flamenco puro, the dancer dances alone, without a partner, and the performance includes elements of improvisation rather than being strictly choreographed in advance.