Barcelona Guitar Slot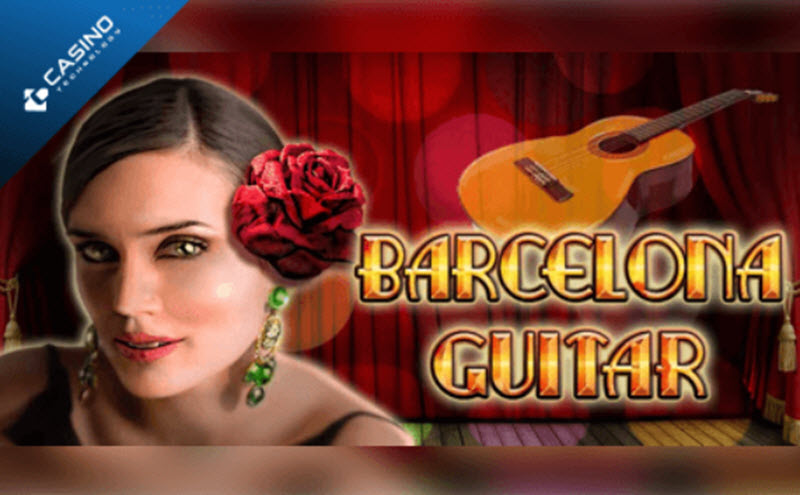 Barcelona Guitar is a slot game from Casino Technology, inspired by the vibrant Spanish city of Barcelona and the musicians and dancers that live and work there. We strongly suggest you play this slog with the sound ON.
Examples of symbols that can show up on the reels:
A Spanish guitar
A tambourine & castanets (palillos)
A full-lenght depiction of the flamenco dancer wearing her traditional dress.
A head-shot of the flamenco dancer, where we get to see her pretty face and dangling ear rings. Her dark brown hair is adorned with a single red rose.
The fan, a traditional prop for female flamenco dancers
A young man wearing a straw hat
An older man wearing a captain's hat
A cruise ship
Barcelona Cathedral
Game developer
This slot comes from Casino Technology, a Bulgarian provider of casino games and general casino software. Headquartered in the city of Sofia, Casino Technology has over a thousand employees. The company was founded back in 1999, which makes it pretty ancient by online casino standards.
Casino Technology games are offered in more than 50 different jurisdictions around the world, so finding a casino where you can play the Barcelona Guitar slot is usually not very difficult.
Reels
Barcelona Guitar is a 5-reel slot.
Paylines
Ther are 25 paylines.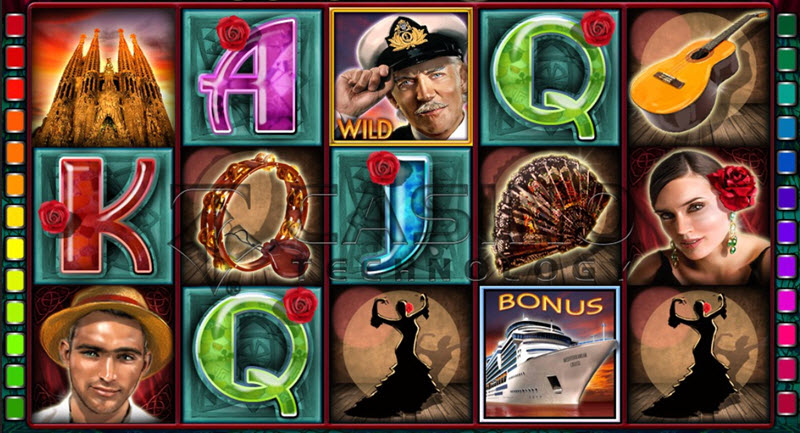 Wild symbol
The captain is a wild symbol.
Bonus
The cruise ship is a bonus symbol.
Jackpot
A fixed jackpot of 10,000 coins.
There is no progressive jackpot.
RTP
This RTP is 96.3 percent. This means that of all the money that comes in, 96.3 % is paid out again in the form of winnings to the players. An RTP of 96.3 percent is pretty average; not bad but not surprisingly good either.
Variance
Medium-high
Barcelona – a European hub for cruise ships
In an average year, over 3.5 million pleasure cruise passengers use the services of the Port of Barcelona, and this seems to have been the inspiration for Casino Technology when they created the slot Barcelona Guitar.
Located on the Mediterranean Sea, between the mouths of the rivers Llobregat and Besòs, Barcelona has been an important port city for over two millenia. Today, it is one of the largest metropolises along the Mediterranean coast, and the port is the busiest passenger seaport in all of Europe. The Port of Barcelona consist of three distinct parts: The Commercial Port, The Logistics Port (Barcelona Free Port), and the old port which is called Port Vell. Port Vell means Old Port in Catalan.